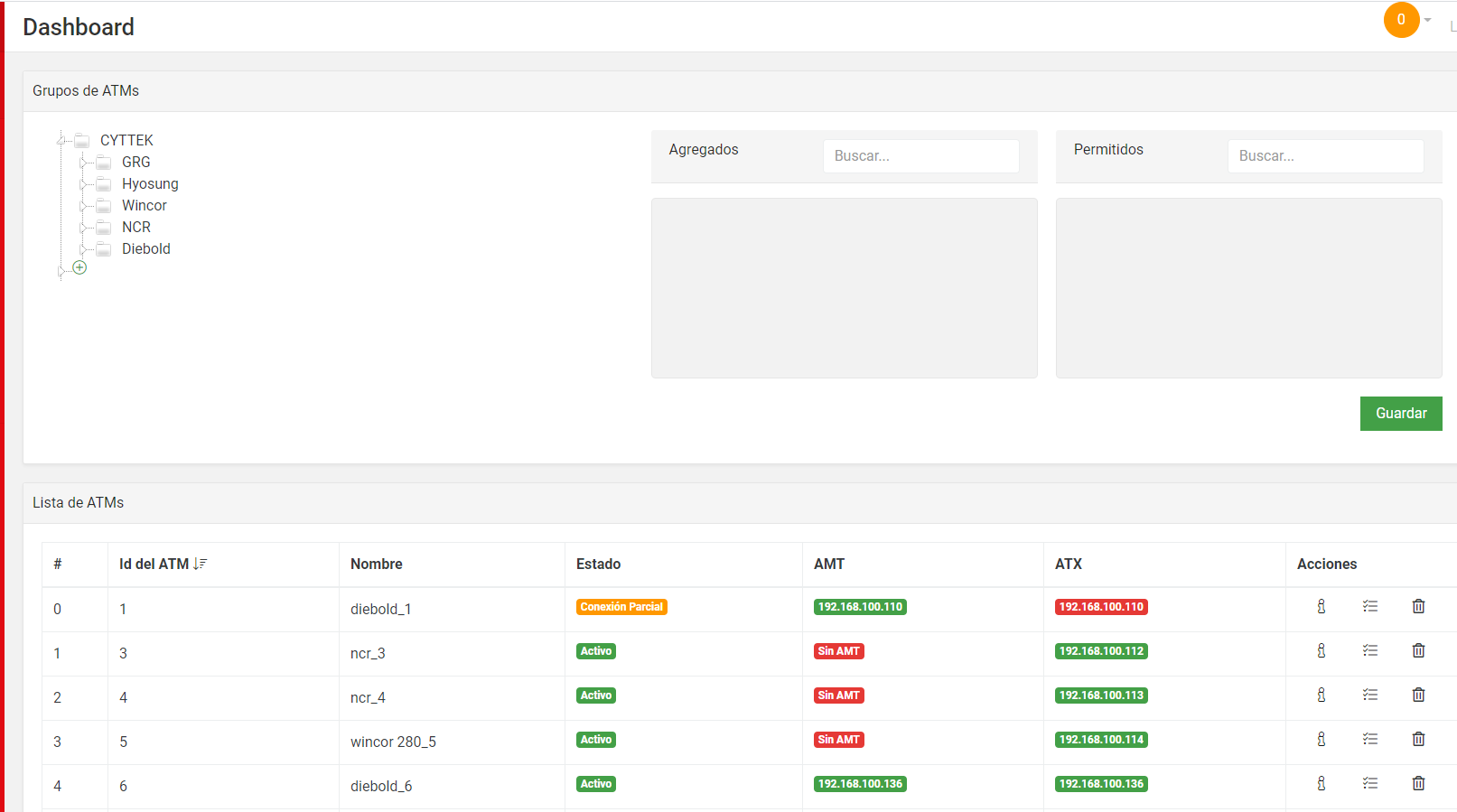 Como siempre intentamos innovar y traer versiones con más funciones y funciones únicas en el mercado en este caso hemos agregado para la versión 3.3.1 de ATX  una funcionalidad única en el mercado después de analizar hemos agregado la posibilidad que las instituciones financieras sean capaces de reinstalar imágenes y "planchar" o volver a instalar la imagen aprobada en el cajero en cuestión, sea por actualización de Versión de sistema operativo o por una corrupción de algún software que requiera re-instalación o corrupción del propio sistema operativo windows, todo este proceso actualmente tedioso que requiere una persona de ingeniería que visite la ubicación del atm en físico y además que esté reinstalando la imagen aproximadamente entre 3horas a 4 horas en sitio crea un sin fin de costos y latencias de operación que las instituciones financieras se han acostumbrado por falta de existencia de soluciones que planteen alternativas a los servicios de las marcas.
Esta nueva funcionalidad de la versión ATXv4.00.1 para los clientes permite que los cambios de imagen y actualizaciones  de imágenes puedan efectuarse de forma remota sin la necesidad de una visita de un técnico al Cajero automático después de la instalación del ATX
Con esto solucionamos los conocidos como planchados o reinstalaciones por problemas de software y por otro lado la reinstalación por corrupción del sistema operativo completo ya que todo el módulo opera con el entorno seguro de hardware de ATX.
Unos ejemplos de viabilidad de este módulo muy aparte de las otras muchas funciones explicadas (Funciones de versiones pasadas de ATX https://blog.cyttek.com/2019/03/18/atx-security/ ) es que si un planchado de imagen ronda comercialmente en algunos países unos 170 dólares y durante la vida útil de un Windows 7 se plancha unas 3 a 4 veces un ATM (un atm normal sin demasiados problemas o ataques o en general vamos a llamarlo ATM sano) esto supone unos 680 dólares de servicios profesionales que con ATX lo podemos suplir de forma remota reduciéndolo a menos de la mitad y agregando la gestión de todas las otras funciones como cambio de contraseña de bios y control de dispensador entre otros que ya tenemos en versiones anteriores.
Por lo tanto con esta nueva función incrementamos exponencialmente el Return of investment (ROI) de cualquier cliente que adquiera ATX así como potenciar la eficiencia de la red de ATM bajando costes operativos.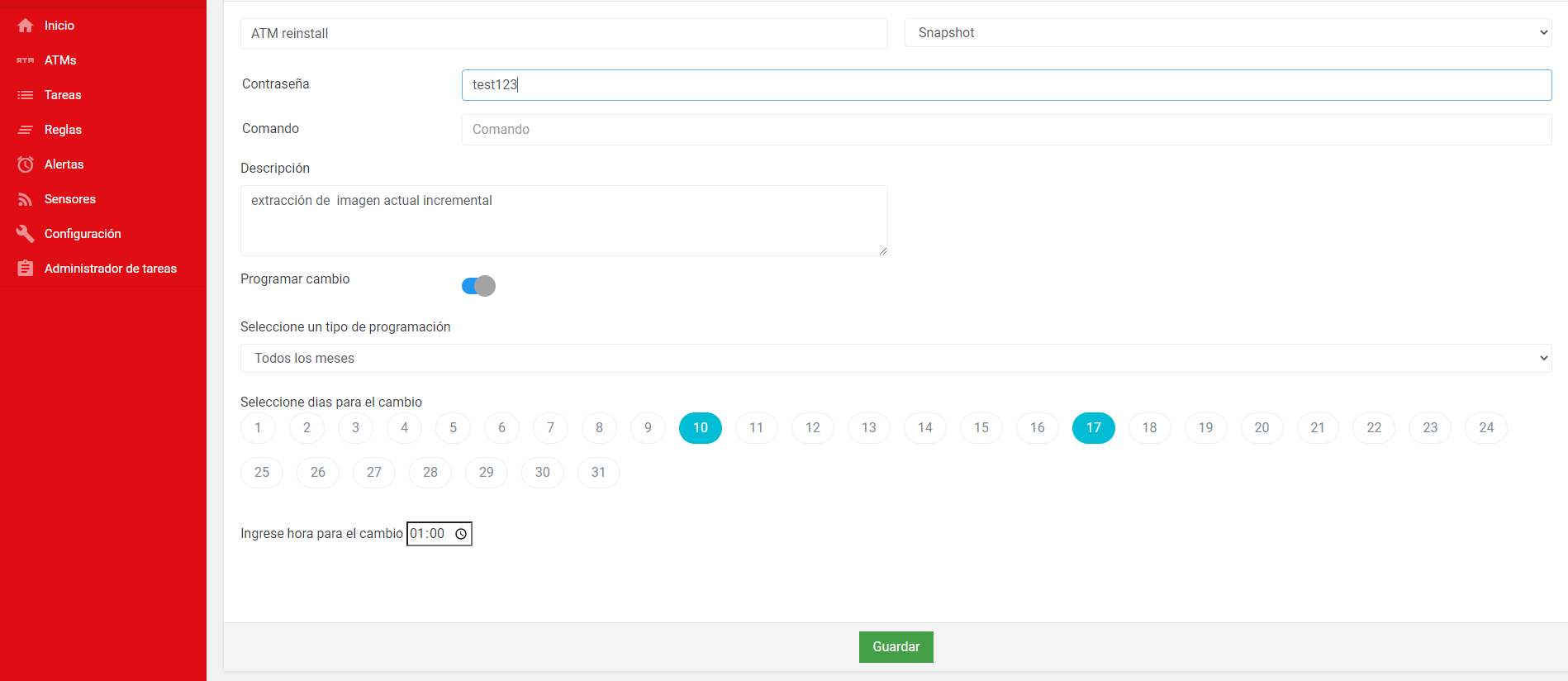 Características de la actualización:
Reinstalación de imagen por daño de software o sistema operativo.
Almacenamiento de imagen en entorno seguro y cifrado.
extracción de imagen funcional de ATM
Operación 100% remota
Eliminación de la necesidad de visitas de técnicos para planchado de imagen después de la instalación de atx 3.3.1
Programación de  extracción de imagen incremental y programación de reinstalación
Con esto creamos mayor automatización y menor dependencia de servicio obsoletos con soluciones como "symantec ghost" con esto eliminamos la mayor cantidad de gente envuelta en la manipulación de los ATMs en producción.
Ventajas de ATX v4.00.1:
Minimizar los riesgos de distribución de las imágenes y robos de software o filtraciones
Minimizar los costes de reinstalación de 1 atm o de una red de ATMs
reinstalar más de 1 ATM de forma más rápida y remota podemos reinstalar en paralelo 200 o 300 ATM o más
Minimizar el tiempo de Off-line del ATM ya que desde el momento que se selecciona el proceso de reinstalar desde la Consola de ATX no hace falta esperar a que ningún técnico visite el ATM en sitio
Contáctenos para mas información y demostraciones
---
As always we try to innovate and bring versions with more functions and unique functions in the market in this case we have added for the version 4 of ATX a unique functionality in the market after analyzing we have added the possibility that financial institutions are able to deploy images and "ironing" or reinstalling the approved image in the ATM in question, either by updating the operating system version or by a corruption of some software that requires re-installation or corruption of the Windows operating system itself, all this currently tedious process that requires an engineering person to visit the ATM location in physical and also that it is renovating the image approximately between 1.30 hours to 2 hours on site creates endless costs and operating latencies that financial institutions have become accustomed for lack of existence of brand solutions.
This new functionality for customers allows image changes and incremental image updates to be performed remotely without the need for a technician visit to the ATM after ATX installation.
With this we solve those known as ironing for software problems and, on the other hand, ironing for corruption of the entire operating system since the entire module operates with the secure hardware environment of ATX.
A few feasibility examples of this module very apart from the many other functions explained (Functions of past versions of ATX https://blog.cyttek.com/2019/03/18/atx-security/) is that if an image ironing commercially in some countries it is around 170 dollars and during the useful life of a Windows 7 an ATM is ironed 3 to 4 times (a normal ATM without too many problems or attacks or in general we are going to call it a healthy ATM) this supposes about 680 dollars of professional services that with ATX we can supply remotely reducing it to less than half and adding the management of all other functions such as changing the bios password and dispenser control, among others that we already have in previous versions.
Therefore, with this new function we exponentially increase the Return of investment (ROI) of any customer that purchases ATX as well as enhancing the efficiency of the ATM network by lowering operating costs.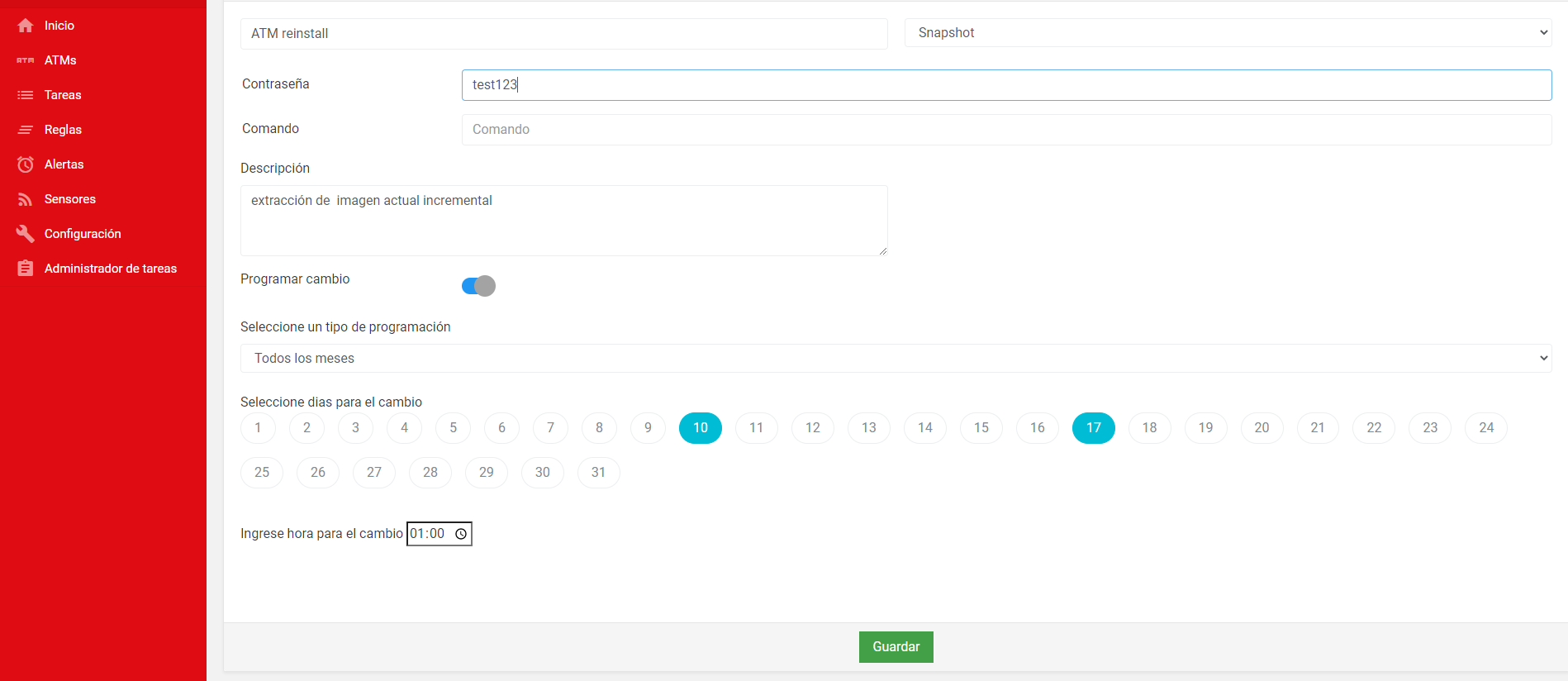 Update features:
Updating remote incremental images Image ironing due to software or operating system damage.
Image storage in a secure and encrypted environment in the ATX hardware.
Image ironing  of ATM images full remotly
Eliminate the need for image ironing technician visits after atx v4
Incremental Image Pull Schedule and Reinstall Schedule
With this we create more automation and less dependency on obsolete services with solutions like "symantec ghost" or other and the need of less people involved in the manipulation of any ATM and manipulation ob banking information.
Advantages of ATX v4.00.1:
Minimize the risks of image distribution and software theft or leaks
Minimize the costs of reinstalling 1 ATM or an ATM network
Reinstall more than 1 ATM more quickly and remotely we can reinstall in parallel 200 or 300 ATM or more
Minimize the off-line time of the ATM since from the moment the reinstallation process is selected from the ATX Console, it is not necessary to wait for any technician to visit the ATM on site
Contact us for more info and demo