Due to the new COVID-19 pandemic, the whole society has been established over the necessity of having a sanitized and protected environment against virus and other germs.
Naturally, these concerns involve banks, specially ATMs. Since ATM regular operation involves many people manipulating the equipment several times through the day, this poses a great contamination risk to these people.
Some threats involve cases  like in mexico where people affected by covid can be near or sheltered in an ATM site and the whole ATMs and the site can be infected and the Bank have to close the whole branch for a couple days
In this manner, we always focused on solutions to grant safety to bank users, has come with its new product, Germi-Light. Using ultraviolet light, this device is able to disinfect the ATM, eliminating fungus, bacteria and virus, including SARS-CoV2.

The solution is equipped with a UV-C lamp, that irradiates a germicide light (UVGI). With support to man-machine interface (MMI), the device can be easily programmed.
You can schedule activation time and other parameters, as needed. Plug and Play in any ATM models, does not even need the ATM to be turned off  when installing.
You can forget to send people and pay ATM clean services when you can clean and schedule remotely ATM cleaning with
Features:
USB interface for configuration and log access
Automatically turn the light on /off at specific time schedule defined by the client
Monitor the presence of nearby bystanders through sensors
Self-diagnostic of system components, detecting defective lamps, sensors or even the central processing unit
Log generation, containing information of lamp activation/deactivation or any failure detected
Optionals
• Extra signalization when failure detected;
• Extra disinfection spot can be added in a non conventional ATM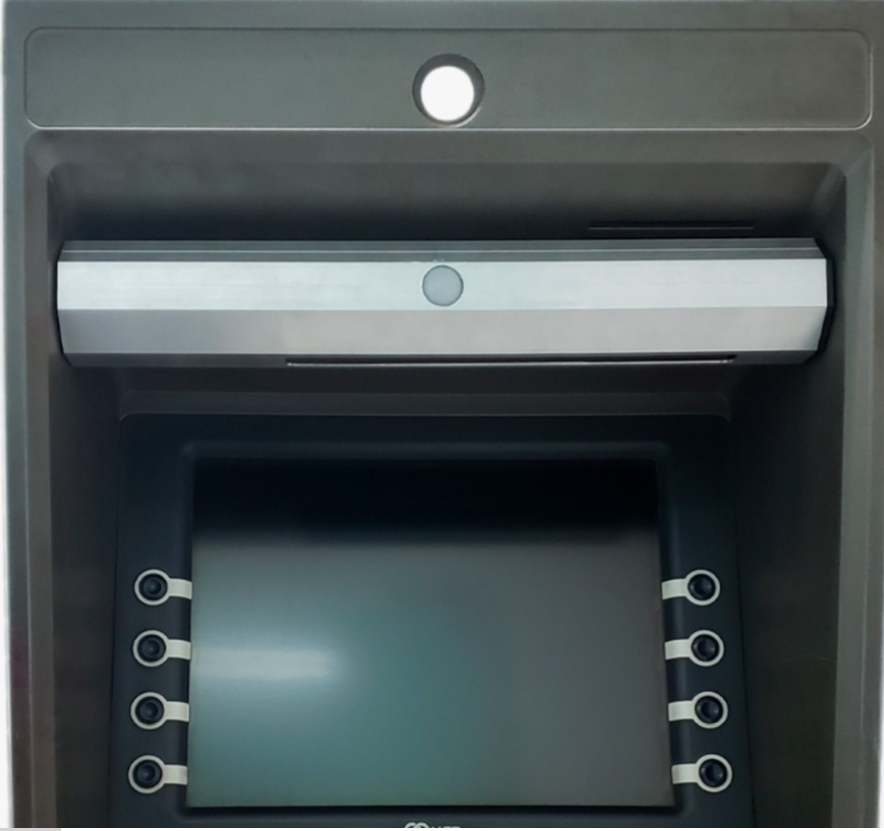 The solution can clean remotely any ATM in every transaction or ones a day depending on the type of safety biosecurity protocols that the bank want to provide to they clients.
GERMI-LIGHT MODEL EGL - 1040
• 100% Customizable
• RoHS, CE and EAC CERTIFICATION
Germi-Light is custom manufactured according to the geometry of each ATM brand and model
please contact for more info
informacion@cyttek.com